Komodo Dragons

A default Komodo Dragon

Member or Nonmember

Non Member

Shaman

Komain

Land or Underwater

Land Only

Only Party

Temple-like with a waterfall and shop

Recomended Land

Crystal Sands
Komodo Dragons are Jamaa's 2nd largest lizards. They are for all Jammers, and are fairly popular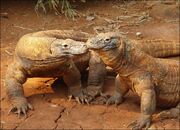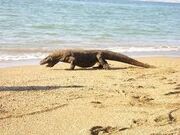 Dance: Swirls, shaking it's head.
Sit: Sits just like a crocodile.
Play: Roars
Sleeps: Just like a crocodile.
Ad blocker interference detected!
Wikia is a free-to-use site that makes money from advertising. We have a modified experience for viewers using ad blockers

Wikia is not accessible if you've made further modifications. Remove the custom ad blocker rule(s) and the page will load as expected.